CANNABIS LAW: LICENSING & REGULATION
There are unlimited new business opportunities in and around the expanding cannabis industry. In order to obtain a state license, a business must first obtain a local operating permit.
While many businesses have been operating in a gray area over the past decade, all commercial cannabis activity now requires state licensing and businesses are now 100% illegal if they don't operate according to the Medical and Adult-Use Cannabis Regulation and Safety Act ("MAUCRSA")
We can assist businesses in:
Obtaining permits and licenses
Navigating the pitfalls and misunderstandings that lead to both civil and criminal penalties
Identifying business opportunities in and around the cannabis industry
Evaluating whether or not specific business opportunities are right for you
A GROWING LIST OF STATES WITH NEW LAWS
The number of states that allow marijuana for medical and recreational purposes is growing.
As of January 2018: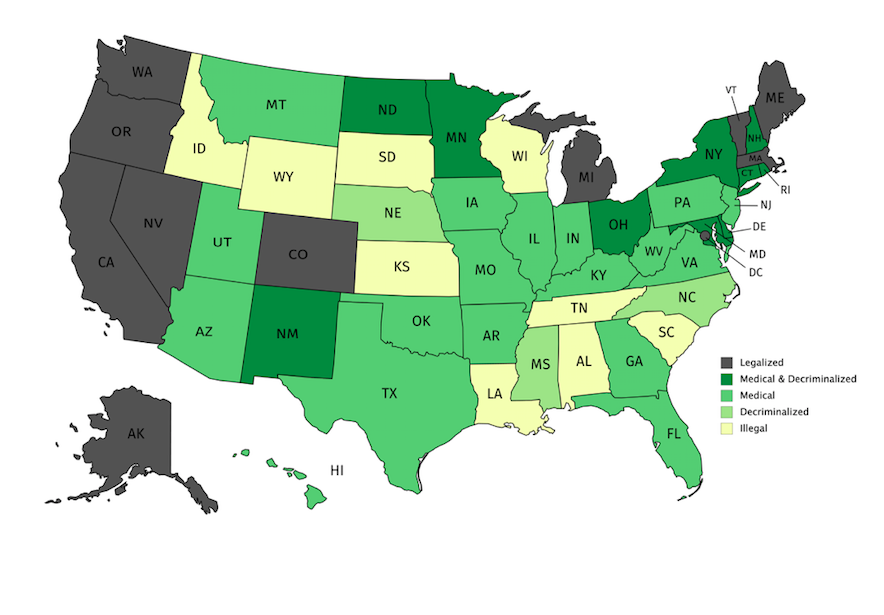 "He has always done a good job and gone the extra mile for me."

- Matt C

"He cares about his clients, takes care of business, and always gets the best results."

- Steve N.

"The amount of experience, knowledge, and expertise in the criminal and cannabis field is incredible"

- Harry A.